GIVE WHIP. GET WHIP.
Whipshots is the gift to GIVE this holiday season, but it's even more fun to GET. Forget the clichéd bottle of wine and bring Whipshots to the party and you'll never know where the night's gonna take you. So grab your favorite flavor and be the guest that brings bougie to your next holiday bash and maybe you'll be the one to receive.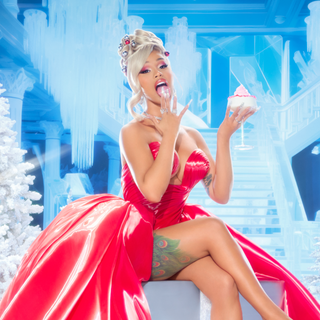 PEPPERMINT. VODKA. WHIP.
Whip up your holidays with our favorite flavor yet! Besides, bringing a bottle of wine is so been there, drank that!

vodka. infused. whipped. cream.
10% alcohol by volume
Shelf-stable, no need to refrigerate
Best if stored between 55 - 75 degrees 
Vanilla, Caramel, Mocha
LIMITED EDITION: Peppermint
WHIP IT MINTY.
WHIP IT COOL with an indulgent combination of peppermint and ultra-premium vodka.  Spike up your cocoas, coffees, and cocktails this season.  The holidays are about to get whipped.
PEPPERMINT AVAILABLE IN SELECT STORES