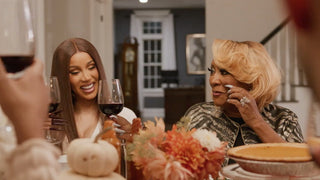 PEOPLE
Cardi B Says She's 'Super Starstruck' by Patti LaBelle as the Two Team Up Their Dessert Brands (Exclusive)
Cardi B and Patti LaBelle go together like sweet potato pie and whipped cream.
The musical icons spoke with PEOPLE about a seasonal partnership between the pair's two dessert products — Cardi's Whipshots alcoholic whipped cream and Patti's Good Life pies.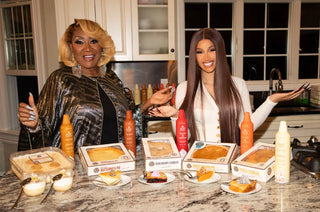 BILLBOARD
Cardi B's Whipshots Partners With Patti LaBelle's Viral Pies for an Epic Holiday Campaign
Cardi BandPatti LaBelleare encouraging you to get in the holiday spirit with a pretty sweet collaboration — and no it's not a new song. Instead, the two have combined their dessert brands —Whipshots(vodka-infused whipped cream) andGood Life pies— for some boozy desserts that'll add some spice to your Friendsgiving and beyond.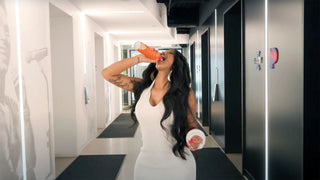 SIRIUS XM
Cardi B Introduces New Pumpkin Spice Flavor of Whipshots
In celebration of the autumn season, Whipshots — Cardi's own boozy whipped cream brand — is introducing a limited-edition Pumpkin Spice flavor, following its summertime Lime release and always-available Vanilla, Caramel, and Mocha varieties.
FOOD BEAST
Cardi B's Vodka-Infused Whipped Cream Debuts New Pumpkin Spice Flavor
Whipshots continues to expand its limited-edition lineup with the new flavor perfect for seasonal desserts, beverages, or on its own. The brand recently expanded into 36 states and has surpassed three million cans sold.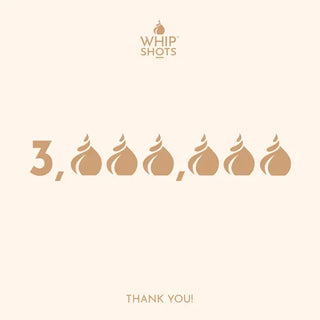 yahoo finance
Starco Brands Exceeds Three Million Whipshots® Cans Sold, Announces Largest Expansion Yet
The brand surpassed selling its three-millionth can in just 17 months since its initial retail launch and has expanded sales to 10 new states. The brand is now available in 36 states, plus the District of Columbia.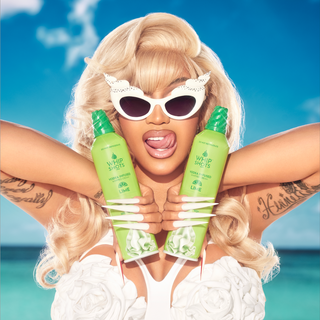 ROLLING STONE
Cardi B Teases New Projects on the Horizon: 'Fans Can Expect a Lot From Me This Summer'
While the rapper confirms that new music is on the way, her latest release is a limited-edition lime flavor from her vodka-infused whipped cream brand, Whipshots
THE SPIRITS BUSINESS
CARDI B'S WHIPSHOTS SELLS ONE MILLION CANS
According to the firm, the brand sold out in seconds through its limited release programme, Whip Drop, and first appeared on US retail shelves in February this year through Republic National Distributing Company.
Since then, Whipshots has expanded to 14 states and is carried by more than 6,000 accounts after seven months.
WHISKEY RAIDERS
CARDI B LAUNCHES PEPPERMINT FLAVOR
Like the rest of the lineup, Peppermint Whipshots contains 10% ABV. Peppermint Whipshots will be available in 200-milliliter cans and will carry the same suggested retail price the same as the other flavors ($14.99). Whipshots told Whiskey Raiders that the peppermint flavor will be available as long as supplies last, and there will be no restocks. So, if you want to try it, you'd better go quick.
BEVNET
NATIONAL RETAIL DISTRIBUTION
Starco Brands prides itself on only commercializing behavior-changing products and technologies. Together with its retail partners, Starco Brands is making Whipshots easily accessible to consumers nationwide, so more people in more places can party like Cardi.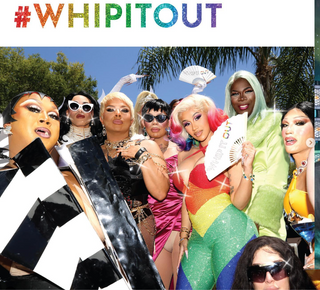 WHISKEY RAIDERS
WHIPSHOTS DONATES TO TRANSGENDER LAW CENTER
"WHIP IT OUT, the Whipshots campaign for PRIDE 2022, reminds us all that we can have a little fun together as a community and still fight the good fight."